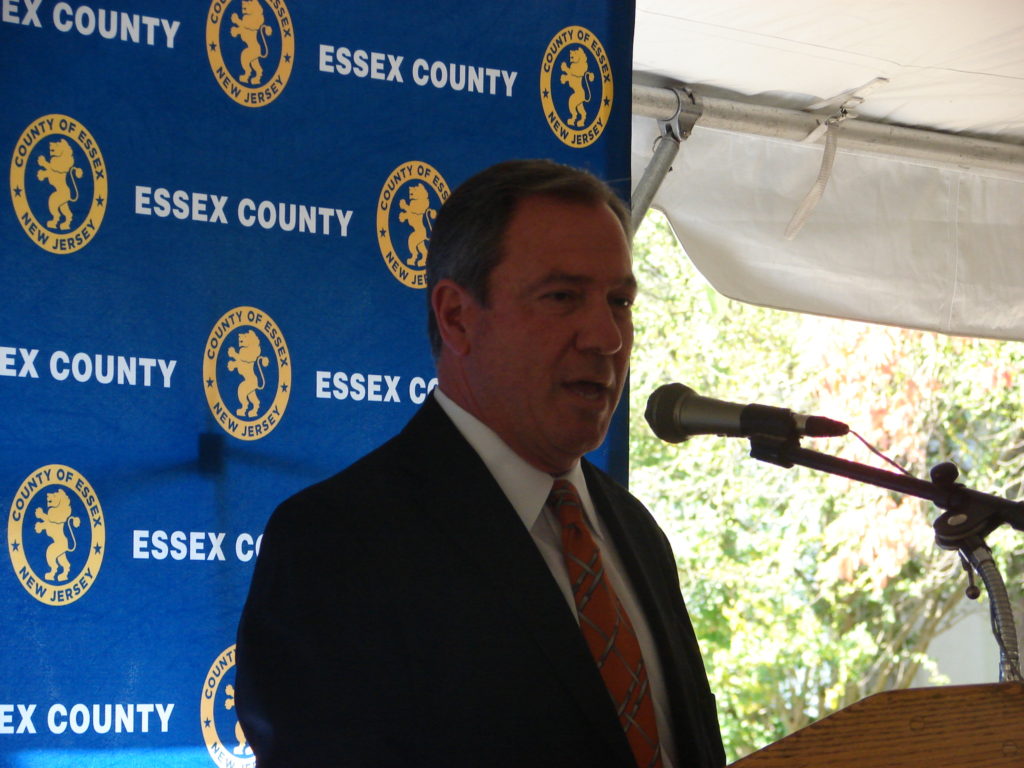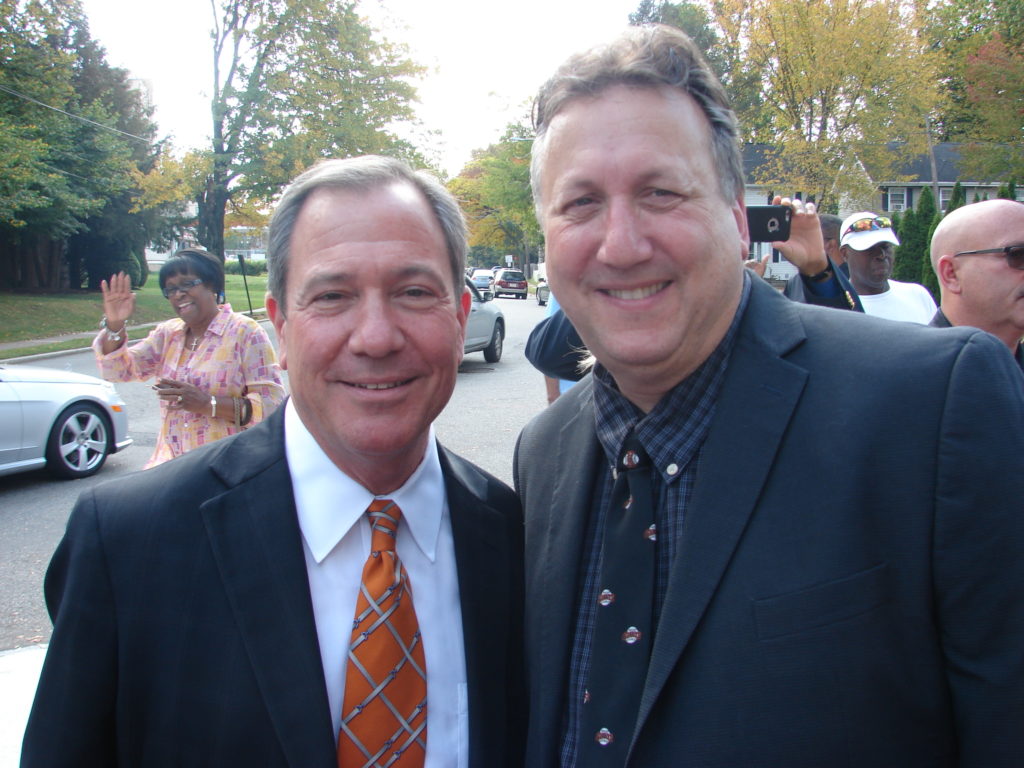 THANK YOU….
ON BEHALF OF THE ENTIRE SAN FRANCISCO GIANTS
ORGANIZATION, I AM PLEASED AND HONORED TO BE HERE
TODAY TO CELEBRATE THE DEDICATION OF THE MONTE IRVIN
STATUE.
IN A WAY, THERE IS A SILVER LINING TO THE FACT THAT WE
LOST TO THE CHICAGO CUBS LAST WEEK IN THE N.L. DIVISION
SERIES, BECAUSE IT ALLOWED ME TO BE HERE TODAY TO
CELEBRATE A PERSON WHOM I ADMIRED VERY MUCH.
IN MY 40 YEARS IN THE GIANTS ORGANIZATION …..FROM
ALMOST 10 YEARS IN THE VISITING CLUBHOUSE….. ALL THE
WAY TO MY CURRENT ROLE IN THE FRONT OFFICE, I CAN
TRULY SAY THAT MONTE IRVIN WAS THE NICEST PERSON I
HAVE EVER MET IN THE GREAT GAME.
MONTE WAS A GREAT BASEBALL PLAYER, BUT MORE
IMPORTANTLY, A WONDERFUL PERSON…….ALWAYS A TRUE
GENTLEMAN…..SO KIND AND MILD MANNERED……A PERFECT
AMBASSADOR FOR THE GAME OF BASEBALL.
AS THE FIRST GIANT AND ONE OF THE FIRST AFRICAN-AMERICAN
PLAYERS TO HELP INTEGRATE MAJOR LEAGUE BASEBALL, HE
SERVED AS A ROLE MODEL AND MENTOR TO SO MANY WHO
FOLLOWED HIS FOOTSTEPS – INCLUDING WILLIE MAYS.
THE HISTORY OF THE GIANTS FRANCHISE IS A BIG PART OF
WHO WE ARE TODAY – WE TAKE PRIDE IN CELEBRATING OUR
PAST….WHETHER IT'S THE NEW YORK GIANTS ……OR THE SAN
FRANCISCO GIANTS
IN FACT, WE HAVE A SAYING THAT WHEN A PLAYER WEARS
THE GIANTS UNIFORM – EVEN FOR ONLY ONE DAY – HE IS A
"FOREVER GIANT"
WELL…MONTE IRVIN IS DEFINITELY A FOREVER GIANT….A
PLAYER WHO WILL NOT BE FORGOTTEN. WE WERE
FORTUNATE THAT MONTE STAYED CONNECTED TO THE
GIANTS IN RECENT YEARS AND MADE SEVERAL TRIPS TO SAN
FRANCISCO…..INCLUDING…….
 THE 50TH ANNIVERSARY OF THE 1954 NEW YORK GIANTS
CHAMPIONSHIP TEAM
 WHEN HE JOINED OUR OTHER HALL OF FAMERS TO
THROW OUT THE CEREMONIAL FIRST PITCH DURING THE
2010 WORLD SERIES
 WHEN WE RETIRED HIS UNIFORM NUMBER 20 – ALSO IN
2010
****************************************************
ALTHOUGH IT WAS A LONG DRY SPELL SINCE THE GIANTS
WON THE SERIES IN 1954, WE WERE LUCKY ENOUGH TO HAVE
WON THE WORLD SERIES IN 2010, 2012 AND 2014. …..IN EACH
OF THOSE YEARS, MONTE IRVIN WAS PRESENTED A WORLD
SERIES RING – ALONG WITH OUR OTHER HALL OF
FAMERS……..
THOSE TEAMS …….LIKE EVERY GIANTS TEAM…..
…STOOD ON THE SHOULDERS OF MONTE AND HIS
CONTEMPORARIES WHO HELPED OPEN BASEBALL TO PLAYERS
OF ALL RACES AND CULTURES.
MONTE IRVIN WROTE A CHAPTER IN AMERICAN HISTORY
CHANGING FOREVER WHO THE GIANTS ARE AS AN
ORGANIZATION AND WHAT BASEBALL MEANS IN AMERICAN
CULTURE.
****************************************************
MOST RECENTLY, MONTE AND HIS DAUGHTERS JOINED THE
TEAM AND WILLIE MAYS AT THE WHITE HOUSE IN THE
SUMMER OF 2015 IN HONOR OF THE 2014 WORLD SERIES
CHAMPIONSHIP. …IT WAS MONTE'S FIRST VISIT TO THE
WHITE HOUSE WHERE PRESIDENT OBAMA THANKED HIM FOR
HIS TRAILBLAZING EFFORTS …..
IT WAS A DAY THAT NONE OF US WILL EVER FORGET…..
***************************************************
AROUND THE GIANTS OFFICES, THOSE OF US WHO
INTERACTED WITH MONTE IRVIN LOVED WHEN HE VISITED
THE BALLPARK….
HE WAS KNOWN FOR PICKING UP THE PHONE AND SAYING
HELLO FROM TIME TO TIME….OR SIMPLY WRITING A NOTE OR
A CARD – SENT THROUGH THE MAIL – TO SAY THANK YOU FOR
SOMETHING…..
***************************************************
IT IS WELL DOCUMENTED HOW CLOSE HIS FRIENDSHIP WAS
WITH WILLIE MAYS….(IT IS DIFFICULT FOR WILLIE TO TRAVEL
NOWADAYS OR WILLIE WOULD BE HERE TODAY)…….
AT THE END OF EVERY PHONE CALL OR NOTE SENT, HE ALWAYS
ENDED WITH …"SAY HELLO TO WILLIE FOR ME"
WELL….I CAN'T WAIT TO GET BACK TO SAN FRANCISCO
TOMORROW TO TELL WILLIE ALL ABOUT MONTE'S STATUE
HERE IN MONTE'S HOMETOWN AND TO LET WILLIE KNOW
THAT HIS BEST FRIEND'S LEGACY WILL LIVE ON FOR
GENERATIONS TO COME.
THANK YOU-Mario Alioto SF Giants