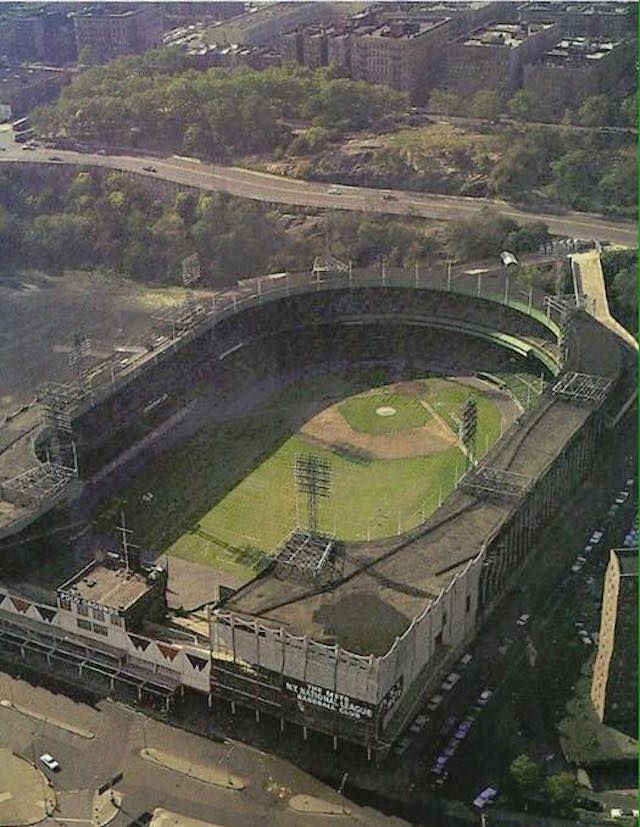 HERE'S THE POLO GROUNDS AS YOU'VE (MAYBE) NEVER SEEN IT
By Dayn Perry | Baseball Writer
The Polo Grounds! The storied venue that once sat perched on the upper end of Manhattan played host to, among other sports spectacles, Giants home games for much of their New York history. Now, via Alex Belth, let's enjoy a color, aerial photograph of the modern Polo Grounds (i.e., the one that was rebuilt in modern fashion after burning the ground in 1911)
Excelsior! This vista gives you a good grasp of just how sprawling the Polo Grounds was in center field. Said spawl, of course, helped make Willie Mays' famed catch of Vic Wertz's deep drive in Game 1 of the 1954 World Series one of the most iconic moments in sports history.
Anyhow, this photo is from the 1962-63 period, when the Giants were already in San Francisco and the Mets were just getting started. The Polo Grounds would be torn down for good and all in 1964.
Hey, Polo Grounds, we remember you.